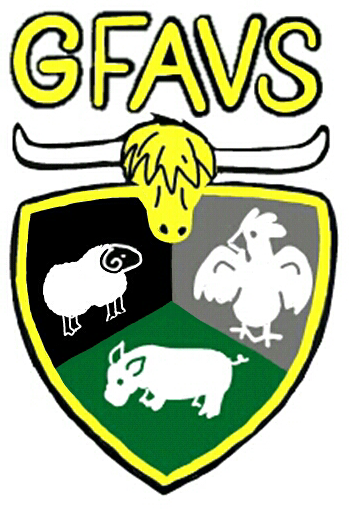 Do you enjoy slathering your arm with lube and inserting it up where the sun doesn't shine on a cow? Or chasing a mad gimmer around and around trying to get her in a pen at lambing time? Well GFAVS (Glasgow Farm Animal Veterinary Society) is the society for you! Formed in 2013, GFAVS is for any vet student who is interested in farm animal work and wants to learn a bit more than is taught in lectures. Our aim is to bring a variety of farm animal based practicals and lectures to the vet school, both pre-clinical and clinical focussed.
Over the years we had a variety of events including a talk from Novartis about BVD and a very interesting trip to Innovis in Edinburgh to watch sheep being flushed for embryo transfer. Innovis is a unique centre, the only one of its kind in Scotland which carries out sheep artificial inseminations and embryo transfers.
One of the crowning trips organised was to a specialist pig farm at Oatridge Agricultural College near Edinburgh. They learnt about the importance of biosecurity in a pig herd, visited the boar unit, learnt how the pigs are trained to take wormers by learning to drink apple juice and saw the farrowing unit with sows and piglets. A  Variety of talks, one in particular which has stayed in history of GFAVS was from the robotic milking company Lely, discussing the development of robotic milkers, their place in the modern dairy industry, how large animal vets can use them and the data they produce to the advantage of the farm.
You don't have to be from a farming background or even have your heart set on being a farm vet after graduation to join GFAVS, anyone interested in anything farmy is more than welcome. Keep up to date with everything GFAVS by following us on facebook.